---
Did you know that some of America's most beloved pies originated elsewhere? Below, a history of some delectable pies, from recipes brought to the United States by immigrants.
Apple Pie
The first documented placement of apples in a crust dates to 1381; a recipe can be found in the writings of Geoffrey Chaucer, author of the Canterbury Tales. There are also Dutch, French, and Swedish versions of apple pie, traces of each type can be found in recipes across the States. Whether your next bite is with a little bit of cheddar (it happens) or vanilla ice cream, you're tasting the American experience.
Boston Cream Pie
A menu might say 'pie' but this sweet treat indigenous to New England is really two layers of cake, with a creme filling, underneath a chocolate fondant topping, in an improvisation of a French dessert.
Bumbleberry Pie
This pie is chockfull of juicy berries, like blackberries, blueberries, raspberries and strawberries between two pastry crusts. Occasionally, just to mix it up, apples and rhubarb might be included as well. Originally from the Canadian Maritimes, it's now served in the Northeast U.S. too.
Cherry Pie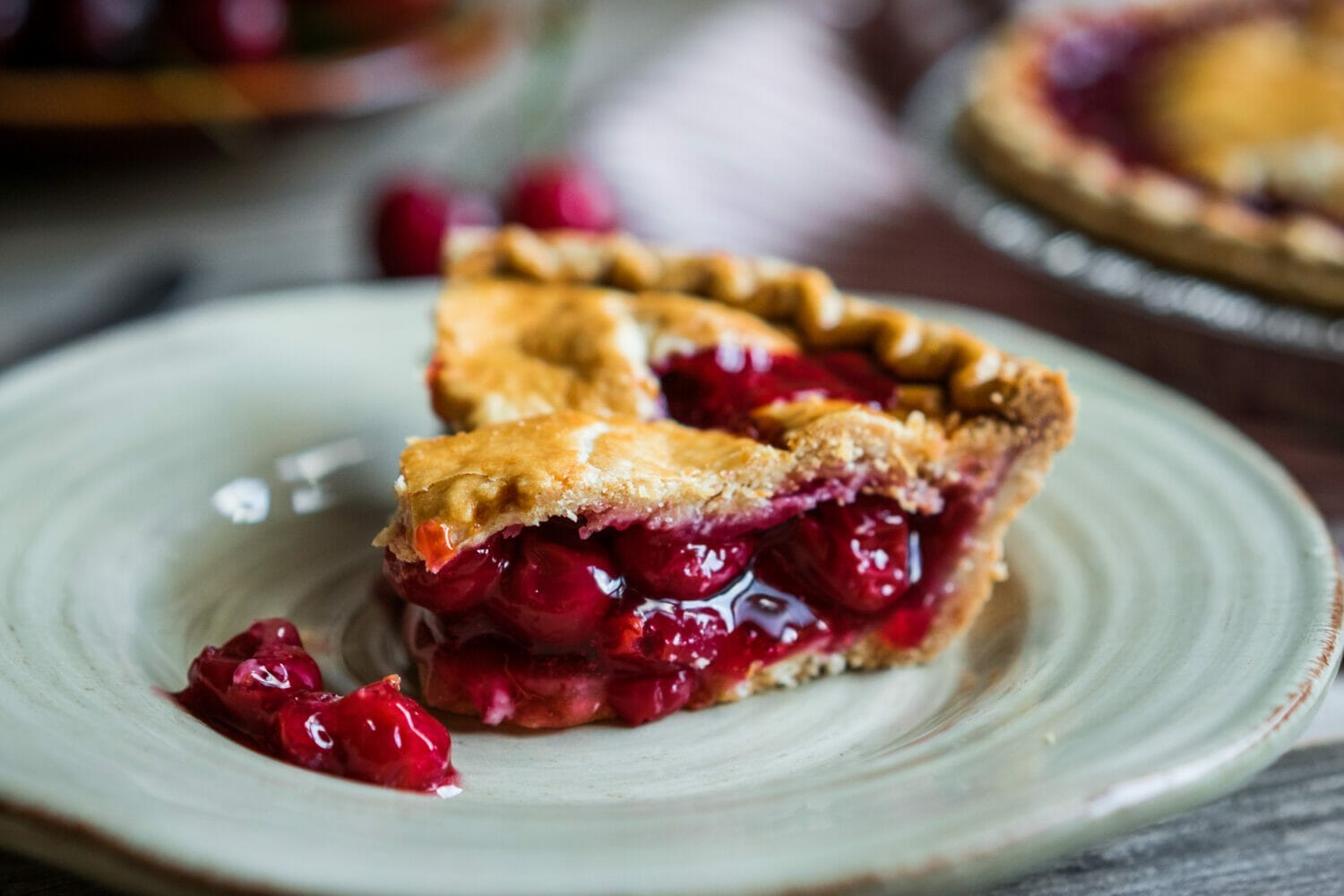 The British claim the first cherry pie was actually served to Elizabeth 1. The pie served to the queen was probably a lot more sour than the modern cherry pie. Because cherries are in season around both Canada Day on July 1 and the Fourth of July in the United States, these pies are closely associated with these national holidays.
Chocolate Cream Pie
Unlike that other cream pie, this really is a pie. An adaption of the French dessert, tarte au chocolat, this pie is a chocolate custard filling on a flaky pie bottom, topped with whipped cream. The pastry is the product of European immigrants who settled in the midwest and became dairy farmers.
Ice Cream Pie
Another polyglot dessert, these combine pie crusts with either gelato, from Italian immigrants settling across the United States, or flavored ice cream in a pie crust. Did you know that ice cream was invented in China?
Lemon Meringue Pie
The first record of meringue is in 1730s France. A baker, known as Menon, combined meringue — uncooked egg whites beaten until stiff — with various fruit custards. The lemon meringue pie is a combination of this french delicacy with a lemon flavored custard, a delicacy attributed to the Quakers, who fled religious persecution in England.
Pot Pie
Not all pies are sweet. Some can be savory. American pot pies, in which vegetables and or meats are baked inside a pastry crust, have several roots in immigrant traditions, including pork pies of England, pierogies of Eastern Europe, khachapuri of Georgia, and samosas of India.
Pumpkin Pie
Pumpkins are native plants of North America; however, it is thought that pumpkin pie was not created until pumpkins were brought to Tudor England and made into pastries. Now, the pie is a traditional autumnal treat in the United States and Canada, and a common fixture on the Thanksgiving table.
---
Boundless — for people who want the expertise
of an immigration lawyer, not the price tag.