---
Himanshu, originally from India, and Korean-American Ji Yeon met while working for the same company but in different departments. Happy hours led to dating. And after several years, they decided to finally tie the knot. Two months after the wedding, they tapped Boundless to help them apply for Himanshu's marriage-based green card. He was approved just 7 months later.
We caught up with the happy #BoundlessCouple to talk about their experience with our service. Read what Himanshu had to say below.
---
Congratulations on receiving your green card! We're glad we could help you reach this goal. What made you want to start the green card process?
Once Ji Yeon and I were married, I was on a work visa, which expires in 2021. We were worried that it would be a challenge to keep extending it, and we wanted to be in the United States together. So we applied for my green card.
How did you research your options?
I managed the research. I spoke to a few lawyers, and then I did research online. I thought I could do it all by myself. It didn't seem that complicated. I was willing to pay a certain amount, but I didn't think the amounts the lawyers quoted me were reasonable. Then I stumbled on Boundless when I searched for "how to get a marriage green card." I read reviews and found out how the Boundless process worked. I also read an article on Bloomberg that said Boundless was trustworthy. It didn't seem as hard to do it with Boundless, and I knew if I did it myself it would take much longer, so Boundless seemed like the ideal compromise.
---
View all Boundless press.
---
How much did the lawyers quote you for?
It was around $3,000 or $4,000.
---
Getting a green card is a complicated process, and I wanted human interaction. When I learned that Boundless would assign me an independent attorney, that changed everything. -Himanshu
---
In what ways is the immigration process difficult? What were some frustrating moments during your immigration journey, especially early on?
Documentation was of course one challenge. Because I was already on the work visa, I had most of the documents already submitted, so I knew which documents I had to upload. Boundless helped me consolidate everything in one place.
Now that you've used our service to get your green card, do you think Boundless was worth it?
Of course! Totally. I would recommend it to anyone. If I had to go through the marriage green card process again, I would definitely use Boundless again.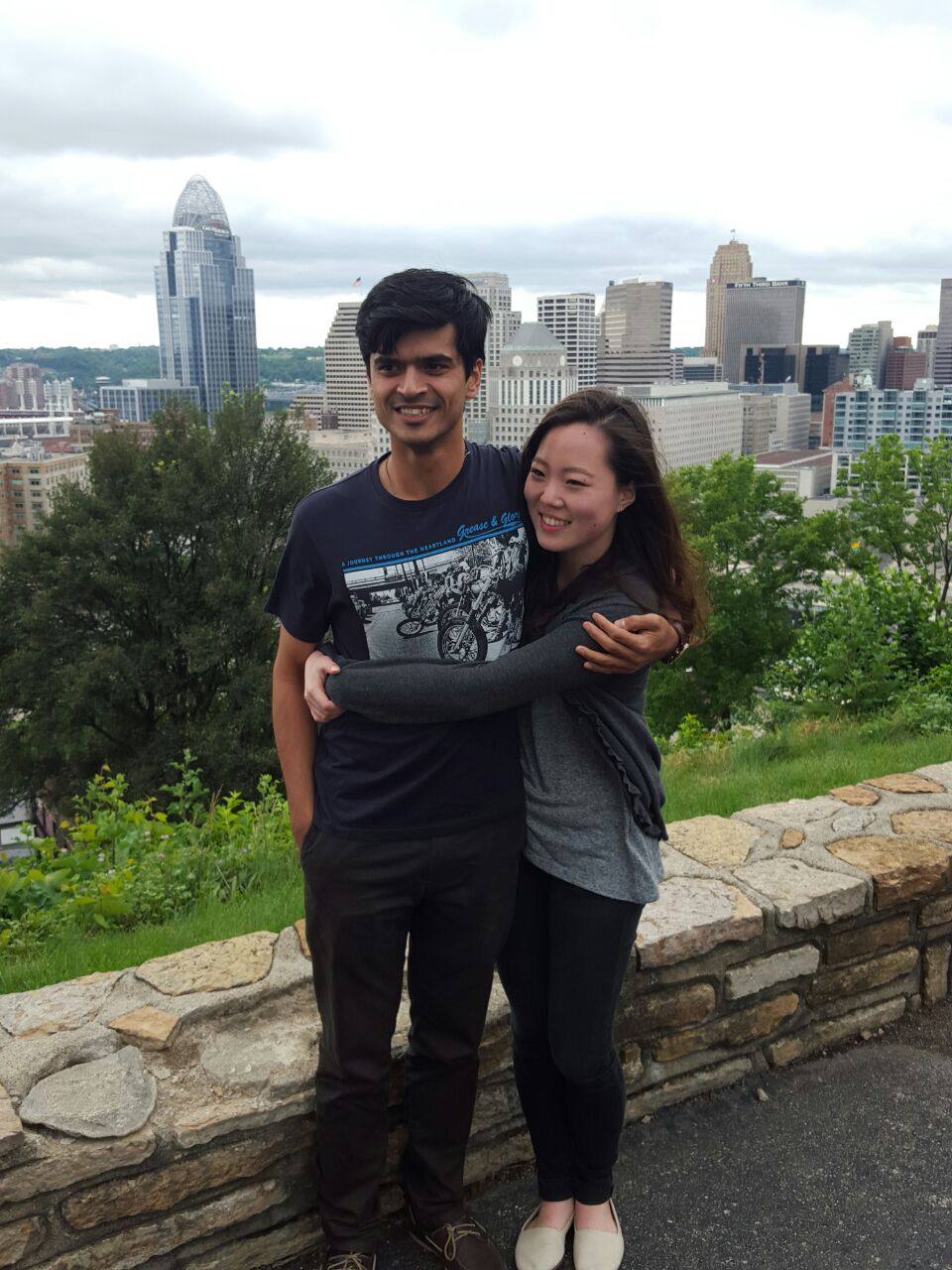 ---
What did you think about the Boundless website?
I don't remember seeing any glitches or issues. It was very smooth.
How was working with the independent attorney you got through Boundless?
Anjana was super helpful. I had lots of questions like whether going to school would affect my visa. That's one of the biggest strengths of Boundless, I would say. I didn't want an automated system. Getting a green card is a complicated process, and I wanted human interaction. When I learned an independent attorney would be assigned to me, that changed everything. I thought it made total sense to use your service. If I had questions or if anything went wrong, I would have someone to support me.
Can you describe your experience when you received the application package we sent you?
The package was very nicely put together. It was very well organized, really appealing, very straightforward, and accurate. I was able to quickly insert all the documents and then sign.
---
If I had to go through the green card process again, I would definitely use Boundless again. -Himanshu
---
How prepared did you feel for the interview with our materials?
I think the material was good and thorough. I went through it once and didn't think anything was missing. Ji Yeon and I both just tied our stories together, and we were prepared. We weren't too worried about the interview because we had nothing to hide. I didn't spend a lot of time thinking about it.
Were there any questions that surprised you or were difficult to answer?
We were interviewed separately. Ji Yeon went in first, and the USCIS officer asked her a lot of questions. When I went in, they just asked me two or three yes-or-no questions about my work. The structure was different for each of us. They asked about what joint account access we have, what Ji Yeon does for a living, whether it's true that we lived together and weren't just roommates. It was weird that she was asked questions for much longer than I was. That was the only surprising part.
---
On a scale of 1–10, how likely are you to recommend Boundless to others?
10.
If you were to recommend this service to someone else, what would you tell them?
I would say, "If you're spending money on a lawyer and have time and resources to do that, then go ahead and do it on your own. Otherwise, use Boundless. It's very easy, simple, and transparent."
---
Boundless — for people who want the expertise
of an immigration lawyer, not the price tag.