---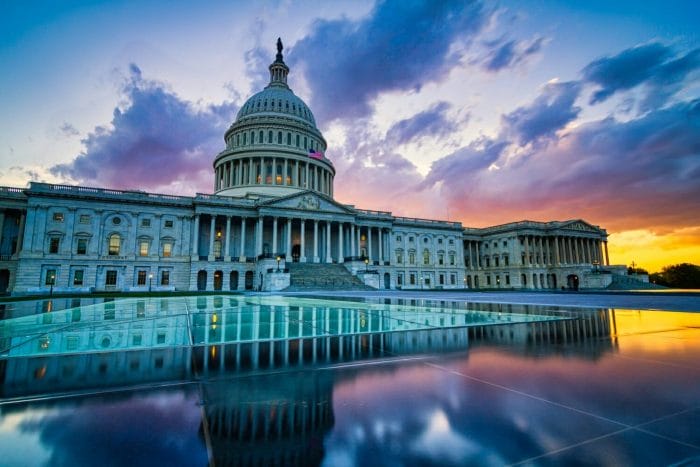 Senate Democrats stood their ground last weekend to stop anti-immigration amendments offered by Republicans to the climate and health care bill Democrats are moving through the budget reconciliation process.
The bill went through the "vote-a-rama" on Saturday night, a step of the budget reconciliation process during which Senators can offer a virtually unlimited number of amendments to the bill.
Republican senators offered several anti-immigrant amendments to the climate, health care, and inflation bill to try to force Democrats in vulnerable races to take votes on controversial immigration proposals.
One such amendment would have extended the Title 42 southern border policy which prevents migrants from seeking asylum. Republicans however were unable to attract any Democratic votes, which helped allow the final package to retain the support of progressive Democrats, who just last week had sworn to vote against the bill if Republican "poison pill" immigration amendments were added during the vote-a-rama.
Democrats also withstood amendments that would have provided $440 million in funding to U.S. Immigration and Customs Enforcement (ICE) for detention and deportations, required Customs and Border Protection (CBP) to hire additional agents before the IRS hires any new agents, and another that would have provided half a billion dollars towards building a southern border wall.
The Senate passed the bill on August 7 by a vote of 50-51, with Vice President Kamala Harris casting the tie-breaking vote as President of the Senate. Passage through the Senate sent the bill to the House of Representatives, who returned on Friday from August recess to debate and vote on the bill.
The House voted today to approve the bill by a vote of 220-207, sending the bill to President Joe Biden's desk for signature.
The bill, officially called the Inflation Reduction Act (IRA), will tackle climate change by investing in domestic energy production and manufacturing, pay down the national deficit by about $300 billion, lower the cost of prescription drugs, and reduce carbon emissions by roughly 40% by 2030.
---
Boundless — for people who want the expertise
of an immigration lawyer, not the price tag.