---
Leaving your home country to experience a new lifestyle and explore different cultures is becoming increasingly popular in today's world. Many people are packing up their entire lives into a few suitcases and setting out in pursuit of new adventures and the freedom of mobility. With remote work the new mainstream, many countries are becoming more accommodating of the "digital nomad" lifestyle and easing visa restrictions for travelers and expatriates alike.
In this article, we'll go over 7 immigrant-friendly destinations more people are starting to call home: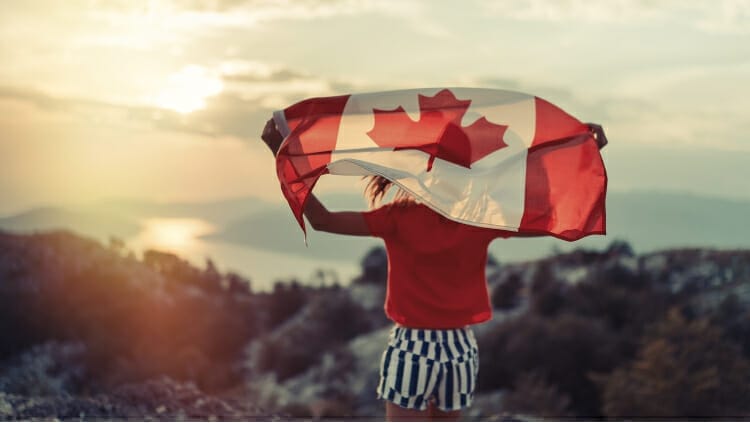 1. Canada
If you have your heart set on living in North America but don't qualify for any visas in the United States, their neighbor to the North might be a good choice for you. Canada has more visa options in general, with fewer eligibility requirements. The country is also ranked as one of the most livable places in the world, with several of its major cities cracking top 10 lists for best places to live and work.
With an accessible healthcare system, immigrant-friendly policies, and ample employment opportunities, Canada is often a safe and reliable choice for individuals looking to settle down in a new country. Want to learn more about Canadian and U.S. immigration? Check out our Canada visa guide.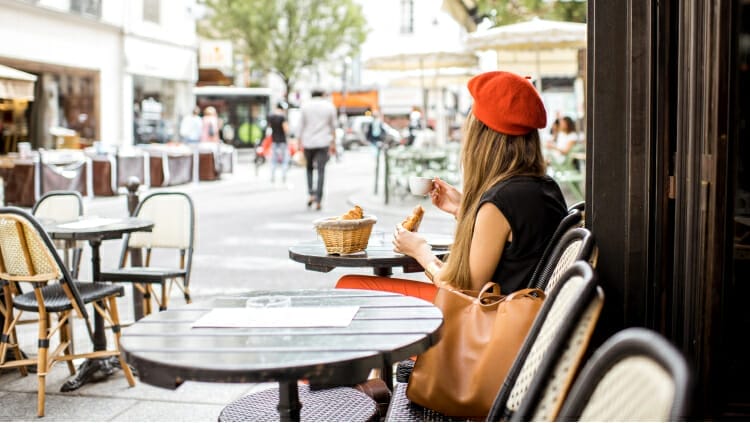 2. France
If you've ever daydreamed about strolling along the Seine (croissant in hand), you may be in luck. Always a top tourist destination, France is now offering more visa options if you're looking for a long-term stay.
In 2017, the French government launched one of the EU's most accessible visas for tech workers as a way to boost the country's tech industry and grant foreigners a fast-track path to residency. The French tech visa allows tech workers, investors, and entrepreneurs to live and work in France for four years ⁠— one of the longest-duration visa options in Europe.
3. The Caribbean
Who doesn't want to live by the beach? It's no wonder why more people are relocating to the Caribbean where they can experience a vacation-like lifestyle year-round.
Many countries in the Caribbean now offer a variety of visas for long-term travelers and remote workers. Barbados recently introduced the "Barbados Welcome Stamp," a special 12-month visa for anyone able to financially support their stay. Anguilla and Bermuda offer similar visas, which vary in terms of duration and eligibility requirements. The Cayman Islands have even named their new program the "Global Citizen Concierge," for those seeking an even more luxurious visa experience.
4. Spain
Another popular destination in Europe for travelers and new cohorts of remote workers is Spain. Spain recently announced a new "digital nomad" visa that allows individuals to live in the country for up to 12 months while working for any company they choose. Under certain conditions, the visa can be extended for up to three years.
The visa is part of a new government initiative to stimulate social and economic activity in some of the country's smaller, less-populated areas. Spain's sleepy beach towns and quaint villages have a lot to offer foreigners who may be seeking a more relaxed lifestyle and an escape from bustling tourist spots.

5. Mexico
Mexico is another newly popular destination for expats. Mexico's rich cultural heritage and natural wonders are enticing for many looking to settle somewhere new and explore everything the country has to offer.
The Mexican government has historically offered a six-month tourist visa, but many travelers are now opting for the "Temporary Resident Visa," which is valid for one year with options to renew. You can learn more about immigration between Mexico and the U.S. in our country guide.
6. Croatia
Croatia is another country that has jumped on the "digital nomad" visa trend and attracted more foreign residents in the process. As of January 2021, the small, hidden gem in the Balkans now offers a temporary residence permit for remote workers. Applicants can bring their immediate family members with them and remain in the country for one year.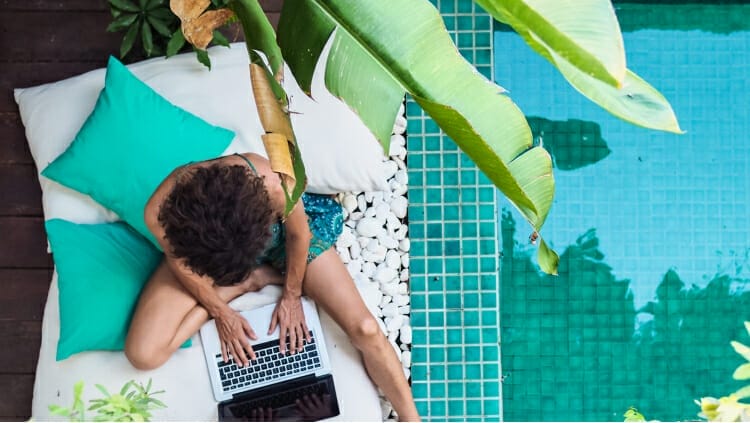 7. Indonesia
Picturesque destinations in Indonesia have long been a top choice for individuals looking for a change of pace and an independent lifestyle. Over the last two years, the COVID-19 pandemic had a devastating effect on Indonesia's tourism economy, particularly in Bali. The Indonesian government is now looking for new ways to entice foreign residents as travel restrictions ease.
Plans to introduce a five-year visa for long-term travelers and remote workers in Bali were announced in 2021, although no clear application process has been introduced yet. Many people are likely to take advantage of this visa option once it opens up, for the chance to join Bali's vibrant expat community and experience the island's welcoming local culture.
---
Have country-specific questions? Check out our U.S. immigration guides by country of origin.