---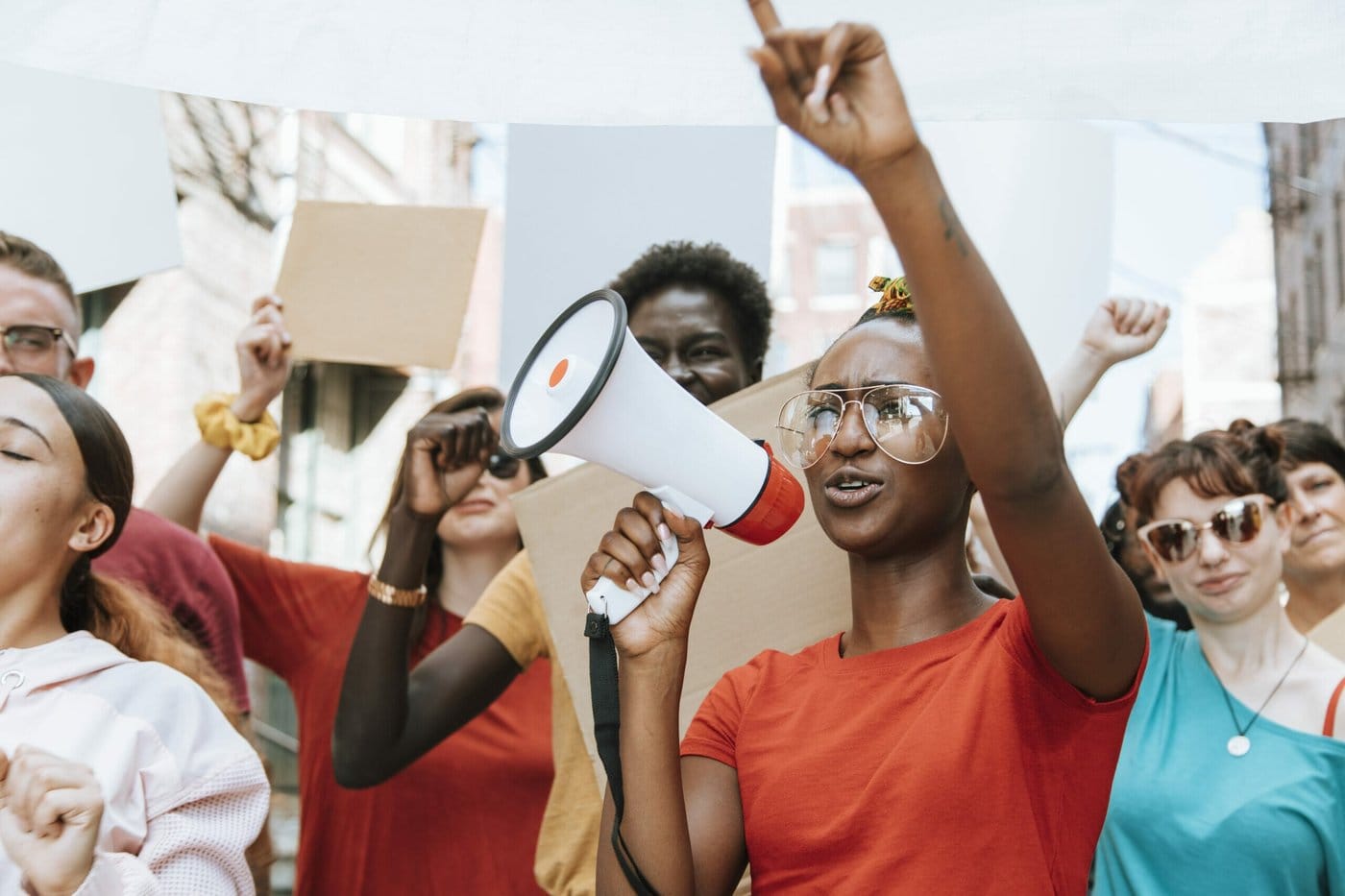 As people across the United States gather to protest police violence against minorities, immigrants — including those in the country legally — may face risks joining the demonstrations.
According to one report, a Deferred Action for Childhood Arrivals (DACA) recipient could be deported after she was arrested during a protest in Arizona, raising concerns that joining the protests may imperil an immigrant's ability to live in the United States in the future.
"Given the tenor and tone of the police response to peaceful protests across the country, individuals who are present in the U.S. either on a visa or without documentation run the risk of being arrested (with or without cause), which could potentially jeopardize their immigration status," said Maggie Riley, legal advisor for immigration law at Boundless.
A spokesperson for Immigration and Customs Enforcement (ICE) told political website The Hill that while agents have been deployed to support law enforcement efforts on the ground, the agency "fully respects the rights of all people to peacefully protest their opinions."
Still, even if an immigrant is complying with the law while protesting, coming into contact with any law enforcement is a risk.
Know Your Rights
Everyone living in the United States, including immigrants, has certain constitutional rights. If you are not a U.S. citizen  and you want to join a protest, follow these tips:
You have the right to remain silent if an immigration officer stops you. If you choose to do so, say so out loud. You do not need to tell the immigration officer where you were born or how you came to the United States. You may give the officer a know-your-rights card that explains your wish to remain silent.
Do not lie or provide false documents. You have the right to refuse to show ID documents showing what country you are from.
You can refuse a search. If an immigration officer stops you but doesn't arrest you, you are allowed to say no to you or your belongings being searched. However, the officer is permitted to "pat you down" if he or she suspects you're carrying a weapon.
You have the right to talk to a lawyer. If you are taken into custody, you have the right to speak to a lawyer. If you don't have one, you may ask the immigration officer for a list of pro bono lawyers. Do not sign anything until your lawyer is present.
You have the right to free speech. The First Amendment of the U.S. Constitution protects the rights of all persons, regardless of immigration status, to attend protests and marches.
Keep a safe distance from police officers. If it appears a situation is getting heated, move away from that area.
If you believe your rights have been violated. Write down everything you remember from the encounter, including what agency the officer works for and their patrol car and badge numbers. You may then file a complaint with the relevant agency.
---
Helpful resources:
Immigrant Workers' Rights To Participate in a Protest
Know Your Rights If ICE Stops You In Public
Protesting and Immigration: Know Your Rights
---
Boundless — for people who want the expertise
of an immigration lawyer, not the price tag.