---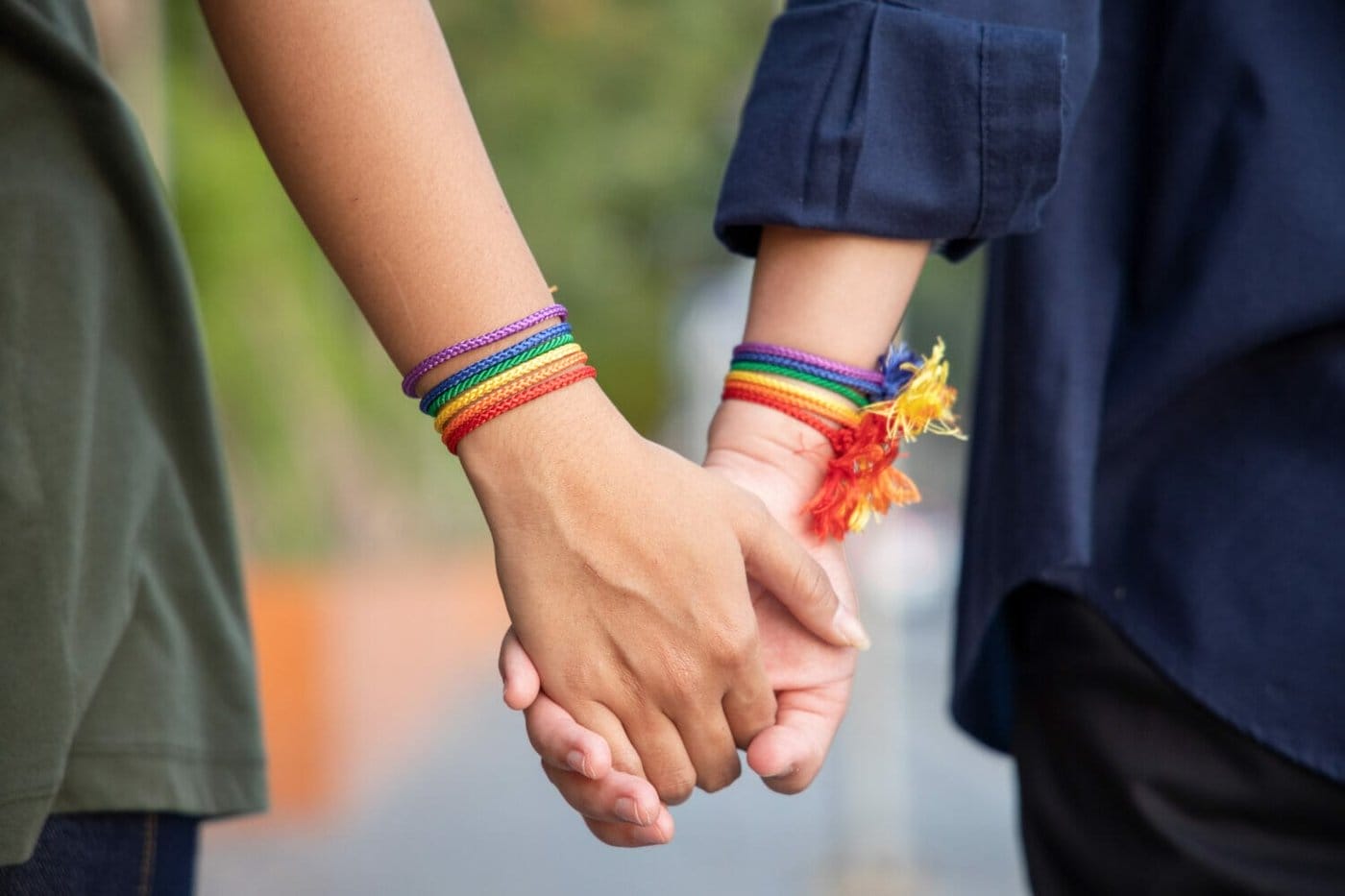 At least 200 same-sex couples from China have tied the knot virtually thanks to a legal loophole in Utah.
Utah is the only state in the U.S. that has no resident or citizenship requirement for marriage licenses. In 2020, Utah County, the state's second largest county, started allowing virtual wedding ceremonies for international couples who were separated during the Covid-19 pandemic.
Since then, couples from more than 100 countries have married online. In 2021, the Utah County Clerk performed 3,500 online weddings for couples from other countries including Kenya, Madagascar, France, Denmark, and Estonia.
Now, more same-sex couples are seeking marriage licenses in Utah, particularly pairs living in countries like China where same-sex marriage in still illegal. In 2020, none of those getting married virtually were same-sex couples, but this year, LGBTQ+ couples made up 29% of those applying for marriage licenses in Utah.
LGBTQ+ couples from China now rank second among same-sex pairs tying the knot in Utah after Israel, where non-religious and same-sex marriage is illegal. Same-sex couples from the Philippines rank third.
The cost to get married online in Utah is around $100, and couples must show proof of their identity.
does a virtual marriage count for immigration purposes?
For same-sex couples applying for a marriage green card, the U.S. government will consider a virtual marriage performed in Utah as valid. According to U.S. Citizenship and Immigration Services (USCIS), the "marriage must be legal in the place it was performed." Therefore, marrying online in Utah is a viable workaround for LGBTQ+ couples living in countries that don't yet recognize same-sex marriage.
Keep in mind that U.S. immigration law also requires one additional step when a proxy or virtual marriage is performed: the two parties must have met in person at some point on or after the date the wedding occurred. This is called "consummation" and the marriage is not considered valid until this in-person meeting occurs. The married couple can meet anywhere in the world, not just in the United States. They will need to submit evidence that they have met in-person as supporting evidence with their visa application to complete the process
For more info, Boundless has put together a detailed guide about virtual marriage and immigration.
Learn more about navigating the U.S. immigration system as a same-sex couple.
---
Boundless offers personalized support for LGBTQ immigrants.