Boundless helped nearly 300 families from India last year. We've helped over 70,000 families in the last decade.

Here's how to apply for specific visas, contact the U.S. embassy in India, and more:
K-1 Fiancé Visa
General process
Looking to apply for a K-1 fiancé visa? The general K-1 visa process looks the same for Indian applicants as it does for applicants from other countries. More information on K-1 wait times, costs, and requirements can be found in Boundless' K-1 guide. Here's a more detailed breakdown of K-1 costs and processing times:
Timeline for Indian applicants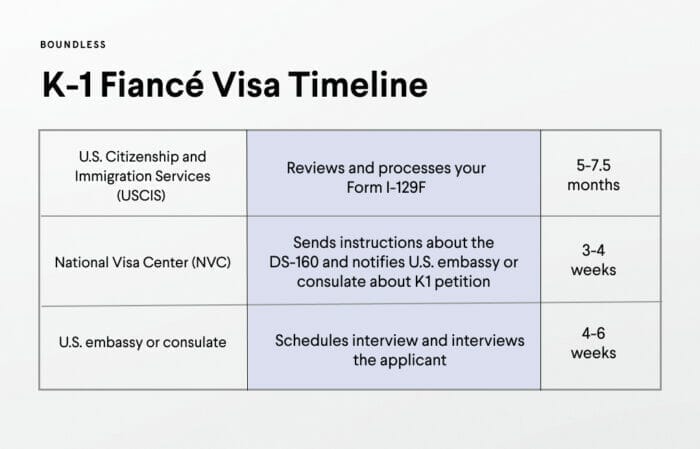 Cost for indian applicants
Marriage-Based Green Cards
General Process
If you and your partner are already married, or considering marriage soon, you may be thinking about applying for a marriage-based green card. Similar to the K-1 visa, the marriage-based green card process is standard for Indian applicants. Wait times, costs, and requirements differ depending on where the Indian-born spouse lives and whether the sponsoring spouse is a U.S. citizen or permanent resident. More information can be found in Boundless' marriage-based green card guide. Here's a more detailed breakdown of the costs and processing times for your specific situation:
Timeline for Indian applicants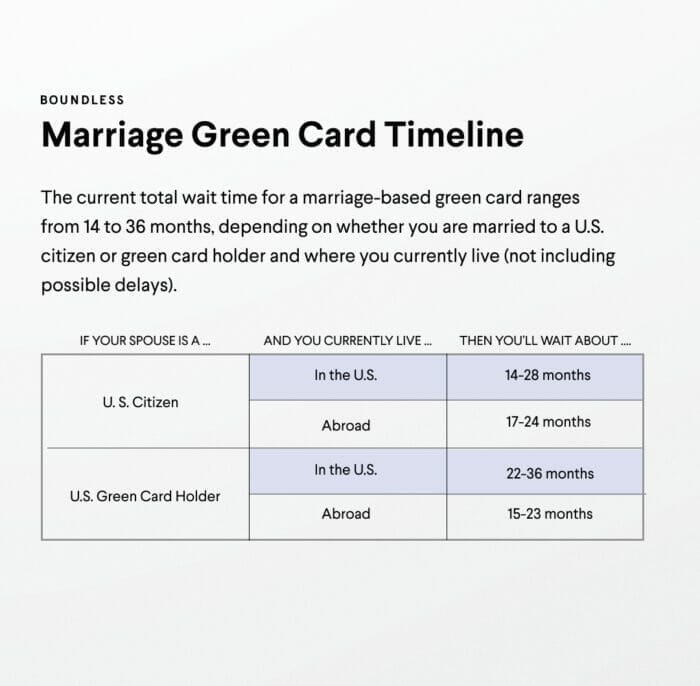 Cost for indian applicants
Which Visa is Right for Me?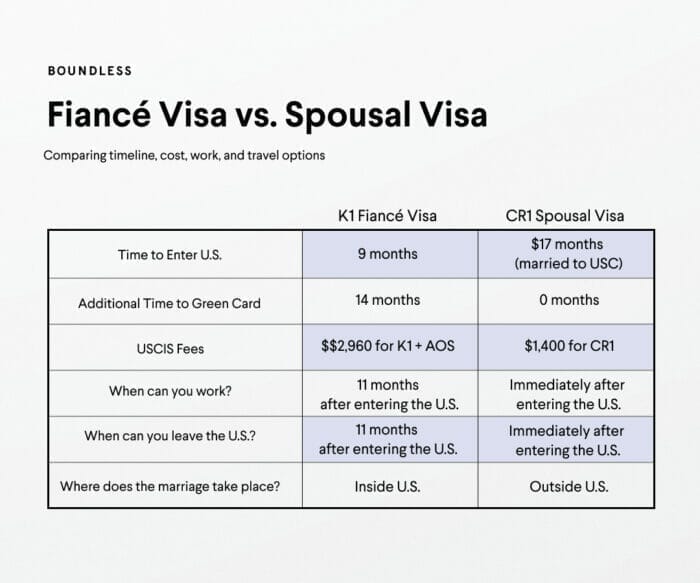 Immigrating with Children
K-2 Visas
Looking to immigrate from India with your children? The K-2 visa can be used by the children of a K-1 fiancé visa holder to move to the U.S. at the same time as their parent.
Boundless has helped many families with the K-2 visa, and we can include any unmarried children under the age of 21 on your visa application for free. Learn more about our K-1 and K-2 package.
IR-2 Child Visas
If you're a U.S. citizen and your child is living in India, it may be possible to sponsor them for a green card through the IR-2 child visa process. More information on the process and requirements can be found in Boundless' IR-2 guide.
Boundless can help you include your children on your green card application for just $450 per child. Check your family's eligibility here.
U.S. Embassy Information
All immigrant visa applications in India are processed at the U.S. Consulate General in Mumbai:
U.S. Consulate General Mumbai
C-49, G-Block, Bandra Kurla Complex
Bandra East, Mumbai 400051
Phone: (91-22) 2672-4000
For questions regarding family-based visas, applicants in India can contact the U.S. Consulate General in Mumbai directly via email at support-india@ustraveldocs.com.
Other immigration matters are processed at the U.S. Embassy in New Delhi:
U.S. Embassy New Delhi
Shantipath, Chanakyapuri
New Delhi – 110021
Phone: 011-91-11-2419-8000
Special Considerations
Visa Bulletin Information
If you're an Indian national being sponsored for a green card by an employer or family member, you may have heard about the Visa Bulletin.
Each month, the Visa Bulletin is published by the Department of State (DHS) to display which adjustment of status applications can move forward, based on the original filing date of the sponsorship petition. It also provides visa applicants with a general estimate on green card processing times, based on how quickly the "line" is moving for specific categories.
The wait time for a green card is often longer—and sometimes much longer—for Indian nationals, because India is one of several countries whose annual demand for green cards exceeds the 7% "country cap" placed on the number of green cards issued per year. Every month, Boundless releases visa bulletin explainers that demystify this process and show trends over time, so that you can keep up to date with the green card backlog and specific wait times for Indian nationals.
H1-B visas and Employment-based Immigration
Not every Indian national living in the U.S. has taken the family immigration route. It is possible to immigrate to the U.S. through employment sponsorship. The H-1B visa is a nonimmigrant work visa that allows U.S. employers to hire foreign workers for specialty jobs that require a bachelor's degree or equivalent. This can include occupations in fields such as IT, finance, engineering, architecture or more.
The H-1B is a popular visa for those looking to work (and live) permanently in the U.S.. For more information on H1-B visa eligibility, the application process and other common questions, check out Boundless' "H1-B Visa, Explained" guide.
Financial Considerations
Moving to the U.S. and navigating a different financial system can be a challenge. Boundless put together some helpful finance tips and resources for new immigrants in the U.S. in our financial guide.
Our financial guide provides information on establishing your financial footprint in the U.S., such as how to conduct banking services in the U.S. and how to build credit and obtain credit cards. You can also find helpful tips for filing taxes and obtaining health insurance coverage as a new immigrant.
Navigating the U.S. Education System
If you're interested in studying in the U.S. or supporting your child's education, Boundless put together resources on how to navigate the U.S. education system, including an explanation of how public school is structured in the U.S., how to enroll in specific schools, and more.
Testimonials
"Great Service, Fast and Efficient. All processes are going fast and they are helpful enough to answer any questions you may have!"
—Sanket, India
"Excellent service. It was a seamless process, which is saying a lot given the number of documents involved. Boundless chat service and attorney service helped me immensely and I was successfully able to get my green card! Highly recommend."
—Prabarna, India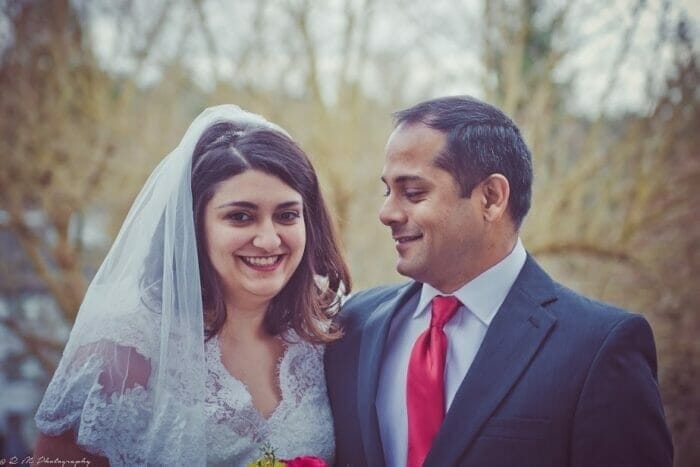 "Boundless was really helpful all around, especially with the attorney. She was able to answer any questions that were making us nervous. Our final application package impressed me with how organized and nicely put together it was."
—Soraya, India
Additional Resources
Boundless South Asia Facebook Page
U.S. Citizens – Embassy Information
Family-based Immigration – Embassy Information
Fiancé Visa – Embassy Information
Here's why Indian families are choosing Boundless: