---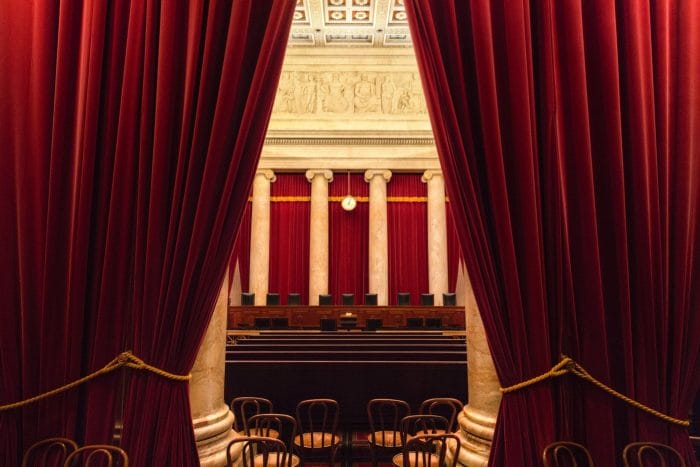 The Biden administration asked the U.S. Supreme Court on Monday to overturn a Fifth Circuit decision that prevented the government from ending the controversial Trump-era "Remain in Mexico" border asylum policy.
Officially called the Migrant Protection Protocols (MPP), "Remain in Mexico" forces non-Mexican asylum-seekers to stay in Mexico while they wait for their U.S. immigration court hearings. The Biden administration has tried to strike down the policy multiple times, suspending it at the beginning of President Biden's term in January 2021 before issuing a formal termination memo in June 2021.
The administration told the Supreme Court that the Fifth Circuit Court of Appeals incorrectly upheld a Texas federal judge's order forcing the government to restart MPP in August 2021. That order incorrectly applied the Immigration and Nationality Act (INA) by stating that the INA requires the federal government to return migrants to Mexico when they cannot be held in a detention center.
The government argued that the INA clearly gives the government a choice in whether to return a migrant to a "contiguous territory" such as Mexico or Canada, but does not demand that migrants be returned. As the government's brief to the Court stated, the statute "unambiguously establishes a discretionary authority, not a mandatory duty" to return noncitizens to Mexico.
The case before the Supreme Court resulted from the attempts by the administration to end the policy. Shortly after MPP was suspended, the states of Texas and Missouri sued the government in April 2021 to keep MPP in place, and in August a federal judge in Texas found that Biden's Department of Homeland Security (DHS) had not complied with the federal Administrative Procedures Act when rescinding the policy and ordered the program be restarted.
DHS attempted to address the issues the federal court identified with the first termination memo, rescinding the first memo and issuing a new termination memo for MPP in October 2021. The October memo said that though MPP may have helped deter some illegal border crossings, its benefits did not justify the "unjustifiable human costs" of the program and was not in the interests of the United States.
In a widely criticized opinion, the Fifth Circuit Court of Appeals rejected the government's second termination memo. The Supreme Court fast-tracked the case, originally agreeing to hear it during the second week of April. Oral arguments in the Supreme Court case are set for April 26, and a decision is expected before the Court's summer recess.
The case is Biden v. Texas et al., case number 21-954, in the Supreme Court of the United States.
---
Boundless — for people who want the expertise
of an immigration lawyer, not the price tag.