---
Immigrating to the United States takes some adjusting. You've barely landed on U.S. soil before you need to find (or start) a job, buy a car, find somewhere to live, and figure out where to shop for groceries. The same is true of your finances. How do you apply for a credit card with no U.S. credit history? What's a 401K? And how do you prepare a tax return?
The good news: There's an app for that. Finance apps and websites aimed at immigrants can help you manage your money when in the United States.
Read on to discover the 5 best finance apps and website for immigrants, and the pros and cons of each.
1. Finhabits
Let's face it: coming to the United States can be expensive. Whether it's airfare, visa fees, rent deposits, or car payments, the bills quickly stack up. This does not mean you should put on hold starting to save or invest once you arrive, and Finhabits is there to help.
Finhabits helps you invest or save, even if all you have is a few dollars. For as little as $5 a week, Finhabits will help you set up accounts to help your money grow.
Finhabits guides you through the process and helps you develop a well-balanced investment plan for your individual circumstances. Access your funds any time and anywhere from their app or site, and their customer service team is available to answer questions via email, chat, or phone.
Cost: Finhabits is a flat $1 per month for accounts with less than $2,500. If your account has over $2,500, then the fee is 0.05% of total funds annually.
Pros:
Finhabits is bilingual: Its services and resources are fully available in both Spanish and English.
You don't need to visit bank branches to set up; it's all done online. The app interface is well-designed and user-friendly, with clear graphs showing the growth of your investments.
The app sets you up with personalized goals such as building an emergency reserve, investing for mid- or long-term growth, and preparing for retirement.
Cons:
While Finhabits charges you a monthly or annual fee, you will also be charged for each fund you invest in. These individual fees can vary depending on the type of fund selected.
Experienced investors who want more choice of funds or flexibility may find the platform doesn't meet their needs.
2. MYRA Wealth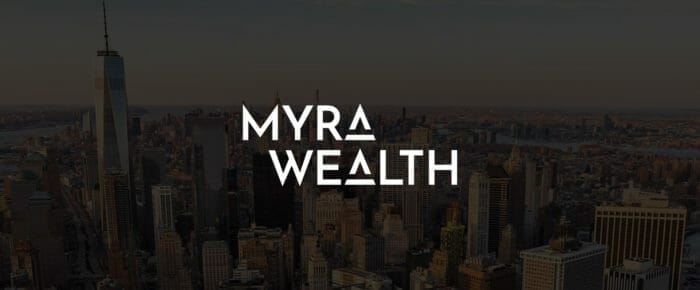 Financial planning in the United States can be complex, and a lot of individuals or companies will offer to help but may not be aware of circumstances that come with having recently immigrated to the United States — especially when it's tax time.
First generation immigrant and former management consultant Sahil Vakil recognized this when he founded Myra Wealth, with the aim of helping immigrants with financial planning and preparing tax returns. Myra Wealth's "Your Personal Financial Website" provides clients with an overview of all their finances, giving them a 360-degree view of their net worth and investments.
Cost: Services start at $250 per month and may be more, depending on the type and level of financial services or planning you might need.
Pros:
Myra Wealth is a fiduciary company, meaning it is duty-bound to act in your best interest for a flat fee, and not for commission. All investments and services provided are the ones that would be the best for you, not the best for the advisor's paycheck.
Myra Wealth gives individualized assistance and primarily helps with financial management and tax preparation.
The company also has a blog and podcast about financial planning in the United States.
Cons:
Myra Wealth currently has no app, which means you're limited to accessing its services via its website.
No flat fee and so costs will depend on the service you select.
3. Nova Credit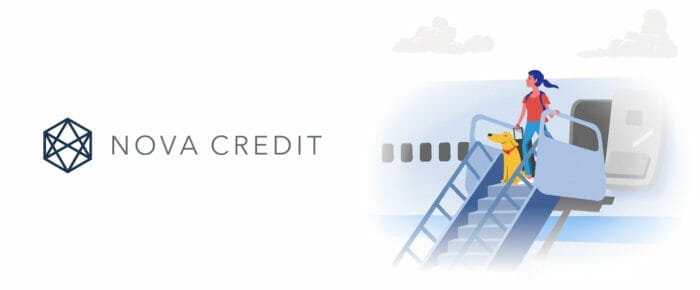 Building and maintaining good credit is critical in the United States. Having bad or no credit can make the difference between being approved or not for a car, having a better interest rate on a mortgage, or even, in some states, denying you employment.
But for many new immigrants, credit is tricky as your brand new social security number does not mean you instantly get perfect credit; instead, you have to build it.
Nova Credit's mission is to help newcomers to the United States use their international credit history to apply for U.S. credit cards and build U.S. credit. Nova Credit's technology translates credit data from countries like Australia, Canada, India, Mexico, and the UK into a U.S.-equivalent score.
Cost: It's free.
Pros:
Nova solves an issue that has been problematic for new immigrants by partnering with companies to offer you credit cards, loans, apartment providers, cell phone plans, and even guarantors for apartments.
The site has a great user interface and provides clear answers to most questions. It also hosts a wide-ranging resource library filled with content on credit for immigrants.
Cons:
Nova Credit is a B2B company, which means it sells to other businesses, not to you the consumer. The product is your international credit report and it means you might be faced with limited choices on which credit cards or services you choose.

Even if you are accepted by a Nova Credit partner, you still have to build U.S. credit and this process may take many years. In other words, your home country's credit report will not be applied to your U.S. credit.

Currently, not all countries are supported by Nova for their international credit report, although you can still apply with your green card and other documents.
4. Remitly
Many immigrants start working in the United States and want to send money back home to family, friends, or their investments there. With a strong U.S. dollar, doing so has taken on added value, and many new immigrants struggle to find a way to quickly and easily send money abroad.
Seattle-based startup Remitly aims to help people send money home from the United States by providing a simple, user-friendly platform with clear, transparent pricing, and a variety of delivery methods.
All you need to do is tell them who you want to send money to, how much you want to send, and when you want the money to be received. The funds can be there in minutes if you choose the express option, or within 3 business days.
Cost: The app is free to use, and rates and fees for sending money vary by country and how you want the funds to be delivered. The fees are clearly outlined on the page for each country served by Remitly.
Pros:
Remitly serves many countries and provides a transparent pricing framework.
Their app is well-designed with a strong emphasis on user-friendliness. Each step of the way is carefully outlined and clearly marked.
You get rewards. Unlike banks or other financial companies, the more you use Remitly, the more you save.
Cons:
Some countries may not be available.
There are daily and monthly limits to how much money you can send. However, Remitly can lift these limits by request.
5. Propel
Life in America can be expensive and sometimes people fall on hard times. This can be especially true of new immigrants to the United States, who may face additional hardships.
Propel builds tools to help families facing financial hardship to navigate bureaucratic and technophobic programs such as Medicaid or coupons. This is particularly true of the U.S government's SNAP benefits — known as food stamps — and available as an Electronic Benefits Transfer (EBT) card that gives people access to desperately-needed food.
Through Propel's "Fresh EBT" app, you can manage food stamp benefits, save money using coupons, and earn income by finding a job. The app brings together all this fragmented information into one place, giving you access to the resources you need to feed yourself and your family.
Cost: It's free.
Pros:
The app is user-friendly and provides a clear resource on how to access key food stamp benefits.
It helps its users track and control spending, including how to budget.
Fresh EBT also helps people save money by giving them digital coupons to select products and making it easy to redeem them.
Cons:
Immigrants should seek advice before using certain public benefits, including food stamps. The public charge rule, which penalizes green card applicants if they're deemed likely to use public assistance, could potentially impact green card holders already in the country. Learn more here.
Check out some of the other great companies Boundless has partnered with to bring better solutions to our customers.
Understanding the financial requirements for your U.S. immigration journey can be difficult. That's why we've put together a guide to the top financial questions asked by immigrants, so you can navigate the process with confidence.
---
Boundless — for people who want the expertise
of an immigration lawyer, not the price tag.