Everything You Need to Know About Working in the U.S.
Helpful tips and resources for immigrant workers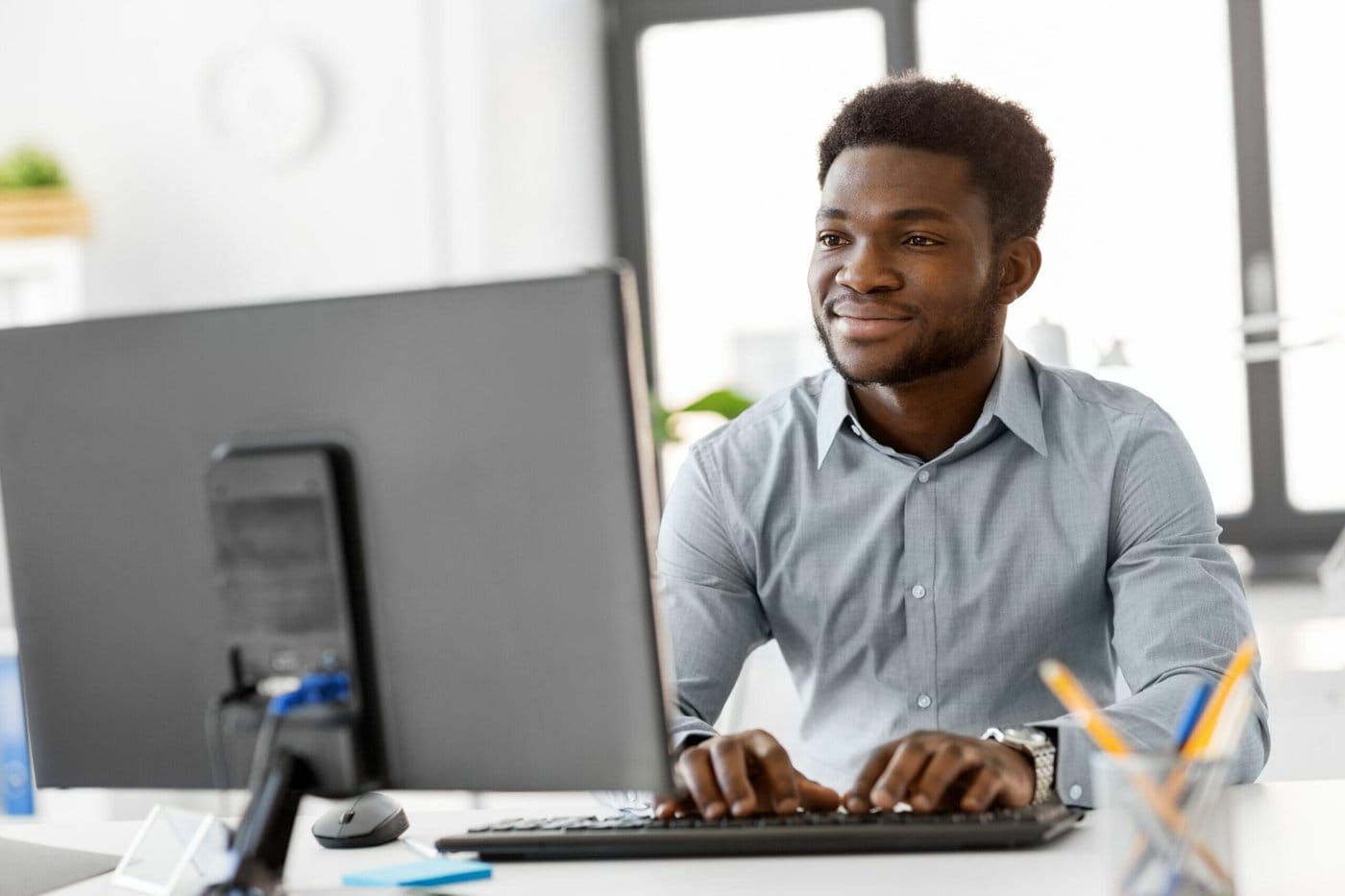 ---
The United States has long been a popular choice for foreign workers looking to further their careers. With a bustling economy and job opportunities in a variety of industries, there were over 28 million immigrant workers in the U.S. as of 2021, making up 17% of the country's total workforce.
Whether you're a prospective work visa applicant or you've worked in the U.S. for years, the U.S. immigration system can be difficult to navigate on your own. We've put together some helpful resources to help you understand your work visa options, how to apply for an employment-based green card, and more.
Start planning your immigration journey today with Boundless.
U.S. Work Visa Options
Foreign nationals looking to work in the U.S. (either temporarily or permanently) have a variety of different visa options, depending on their background and skillset. Each work visa type has its own eligibility requirements and application process, so it's important to read up on which may best fit your needs and give you the highest chance of approval.
Boundless put together a list of the most common types of U.S. work visas and what to expect when applying for each.
Going through the application process for a work visa now? Here's how to prepare for your visa interview.
Changing From a Work Visa to a Green Card
So you've received a work visa and started your career in the U.S., but what if you've decided you want to live in the country permanently? Applying for a green card would likely be the next step in your immigration journey. Depending on your visa type, your employer may be able to sponsor you for an employment-based green card. Below are some green card basics every immigrant worker should know:
Understanding PERM
The first step in the employment-based green card process is the PERM labor certification. The sponsoring employer files for the certification on behalf of the immigrant worker, and the PERM must be approved in order to jumpstart the rest of the employment green card application.
If your employer is willing to sponsor you for a green card, be sure to read up on the PERM process in Boundless' guide to learn more about the required forms, cost, and estimated timeline.
Employment-based Visa Categories
Your eligibility for an employment-based green card will depend on a variety of factors, including your job description, educational background, and existing work visa type. There are several different employment-based visa categories that allow immigrant workers to obtain permanent residency in the U.S. Learn more about two common paths to a green card for immigrant workers in Boundless' guides:

EB-3 Visa, Explained
EB-4 Visa, Explained
Reading the Visa Bulletin and Finding Your Priority Date
If you're considering the employment-based green card route, it's important to understand how to read the "visa bulletin" and find your application's "priority date." The U.S. government puts a cap on how many green cards can be issued each year, so the visa bulletin acts as a queue for pending applications.
The bulletin, published each month, determines which green card applications can move forward and when, as well as provides an estimate for when you'll get your green card based on your "priority date." Learn how to read the visa bulletin here, and check out your place in line in Boundless' monthly visa bulletin report.
Marriage Green Cards
What if you've fallen in love with a U.S. citizen or green card holder during your time in the U.S.? It may be possible to go the marriage-based green card route instead! In this case, your U.S. citizen or green card holder spouse would sponsor you for a green card, rather than your employer.

We've put together marriage green card guides for H-1B visa holders, L-1 visa holders, and TN visa holders.
Special Considerations
Filing Taxes
With employment in the U.S. comes U.S. taxes! The U.S. tax system is complex, and it can be difficult enough to navigate for U.S. citizens, let alone immigrant workers who may be less familiar with the processes and requirements.
We know how important it is to prepare and file your taxes properly to avoid any problems down the road, so we put together a comprehensive guide to filing taxes as an immigrant. Check out the guide for tax basics, which forms to file, and how to get the help you need during tax season.
Losing Your Job on a Work Visa
Layoffs are an unfortunate reality in the U.S. workforce. Losing your job while on a work visa can be particularly stressful, especially if your immigration status is dependent on your employer.
If you do lose your job while on a work visa in the U.S., it's important to understand your options and feel empowered to take control of your immigration journey. You can learn more about navigating layoffs as an immigrant worker here.
Tips for Employers & HR Professionals
U.S. employers and HR professionals who hire immigrant workers must also have a working knowledge of the U.S. immigration system and all of the various requirements that come along with employing foreign nationals. Boundless has put together a series of U.S. immigration guides for employers and HR professionals. Check them out below!

Mastering the PERM Audit Process: Tips for HR Professionals
Role of HR in Navigating U.S. Work Visas
The Pros and Cons of Sponsoring a Work Visa in the U.S.
Managing a Diverse Workforce
Work Visa Compliance