---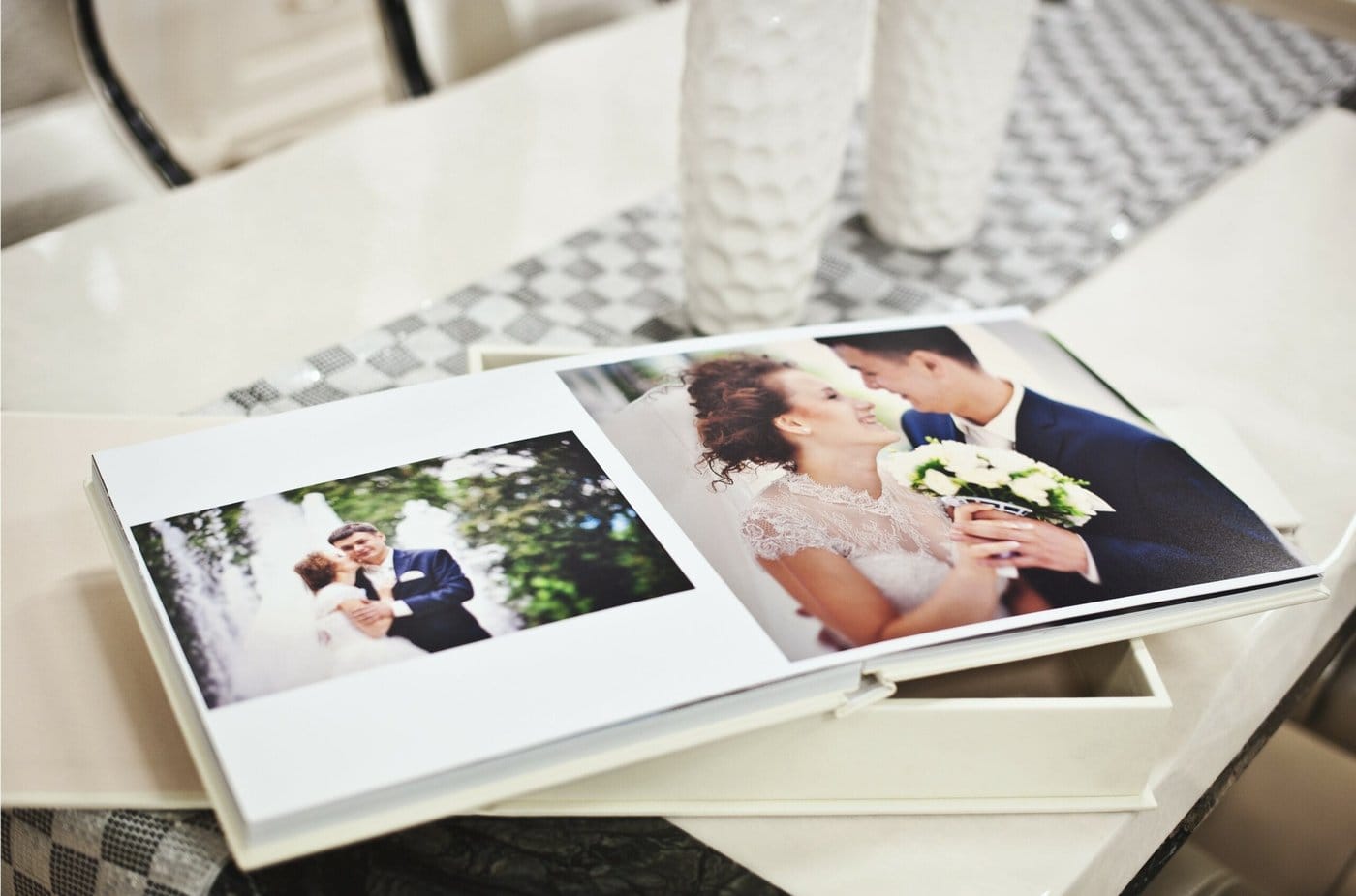 Your wedding day is one of the most memorable events of your life, and what better way to preserve those memories than through a wedding album? A wedding album serves as a cherished keepsake, encapsulating the beauty and joy of your special day. For couples applying for a marriage green card in the U.S., a well-curated wedding album can also serve as evidence of a "bona fide" marriage to help strengthen their immigration application. In this blog post, we will explore five essential ways to create the perfect wedding album, and how it can be used to support couples during the marriage green card process:
Plan Ahead and Collaborate with Your Photographer
To create a wedding album that truly reflects your unique story, start by planning ahead and establishing open communication with your photographer. Discuss your vision, preferences, and any specific shots you want to include. Share details about the theme, colors, and style of your wedding to help your photographer capture the essence of your day. By collaborating closely, you can ensure that your wedding album captures the moments that matter most to you.
Curate a Selection of High-Quality Photos
When selecting photos for your wedding album, focus on quality over quantity. Choose images that are well-composed, visually stunning, and tell a compelling story. Aim for a balanced mix of candid shots, portraits, detail shots, and key moments such as the ceremony, first dance, and cake cutting. Include images that highlight the special details of your day, creating a comprehensive narrative of your wedding!
Highlight Special Moments and Milestones
To create a compelling wedding album (and one that can be used as evidence of your relationship for the marriage green card application), focus on highlighting special moments and milestones that reflect the progression of your relationship. Wedding albums don't have to be photos from your wedding day only — be sure to include images from your engagement, proposal, or any significant events that symbolize your journey as a couple. Showcase moments of celebration, travel, or the blending of cultures, as they add depth to your story and demonstrate a genuine bond.
Incorporate Family and Friends
For many couples, weddings are an opportunity to celebrate with loved ones and connect with the most important people in our lives. Including family and friends in your wedding album can also help validate the authenticity of your relationship. Capture images that showcase your close bonds with loved ones, whether it's during pre-wedding festivities, group photos, or moments shared with your parents or siblings. These photographs demonstrate the support and involvement of your extended network, which can strengthen your marriage green card application.
Include Detailed Captions and Personal Statements
Many married couples will tell you that your wedding day goes by quickly! While designing your wedding album, remember to include detailed captions and personal statements that add context and depth to the photographs so you won't forget any key moments. Describe the significance of particular traditions or cultural elements included in the images. Additionally, you may choose to write personal statements that highlight your love story, detailing how you met, the challenges you've overcome together, and your dreams for the future.
Creating the perfect wedding album is a meaningful way to preserve the memories of your special day, but it requires careful planning, thoughtful curation, and attention to detail. By incorporating these tips, you can create an album that not only encapsulates your wedding, but also helps to strengthen your marriage green card application when it comes time to apply. Remember, your wedding album is not just a collection of pictures; it's a tangible representation of your love story and the start of your married life together in the U.S.!
U.S. immigration can be complex and confusing. Boundless is here to help. Learn more.
---
Start planning your immigration journey today with Boundless.