How to File Your USCIS Application by Mail
Learn these helpful tips for completing and mailing your paper visa application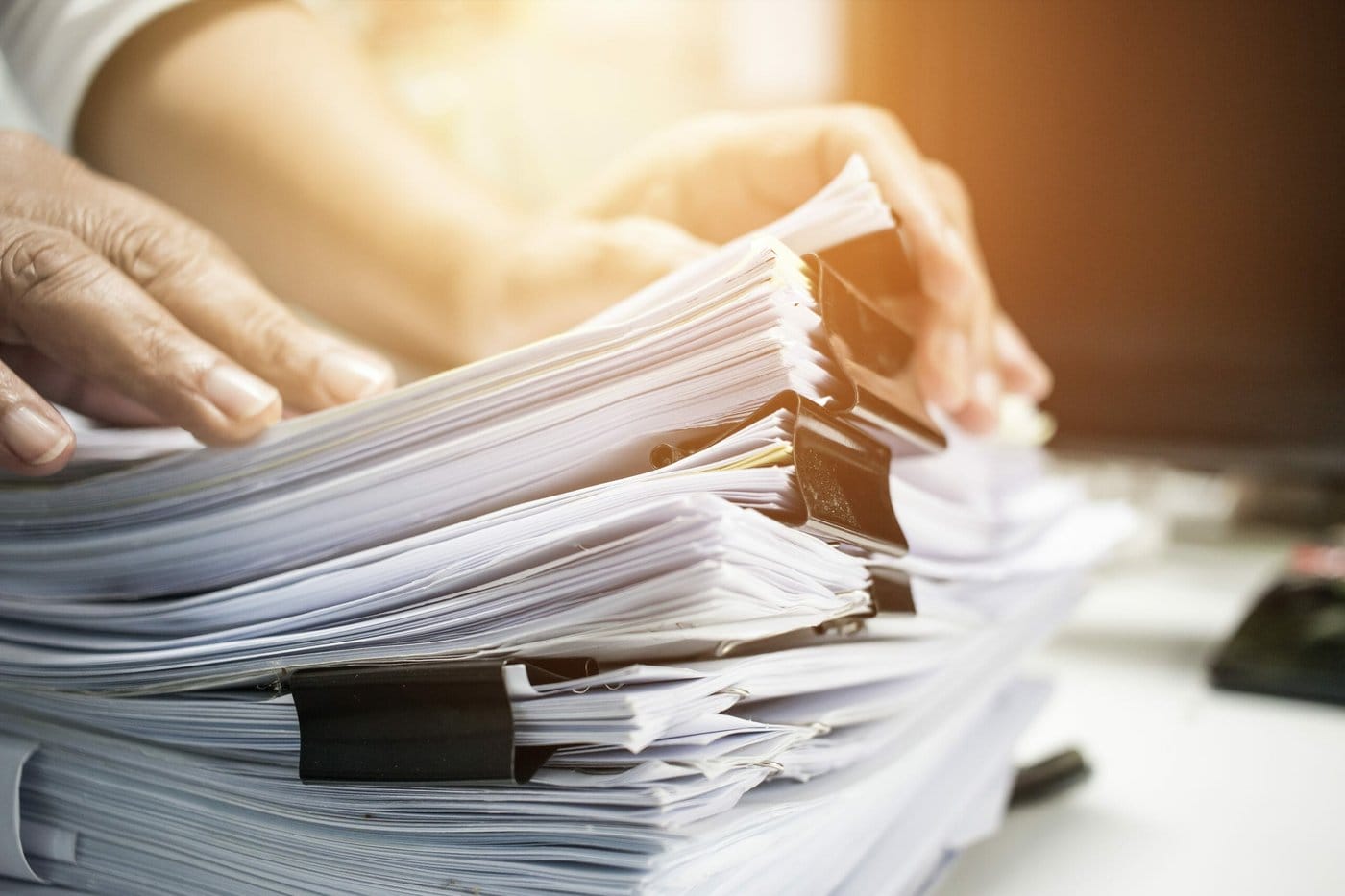 ---
Filling out your immigration forms and mailing your application package can be intimidating. With so many boxes to check, documents to gather, and filing instructions to follow, it can be hard to get it right! We've put together some helpful tips so you can file your immigration application with confidence and avoid common mistakes that could delay the process.
*This guide is designed for paper applications filed by mail. If you're filing your USCIS forms online, check out Boundless' guide to digitizing your immigration documents!
---
Boundless has helped more than 100,000 people navigate the immigration process and we can help you too.
---
Completing Your Paper Visa Application
Answering Form Questions
Make sure to use the current edition of each form you're filing. USCIS provides the most recent edition of each form on their website.
Answer each question thoroughly and accurately, and be sure to follow the form's instructions, including when to check boxes, skip questions, etc.
Double check your forms to make sure no pages are missing you haven't left any questions blank (unless directed to do so).
If handwriting your answers, USCIS recommends using black ink. It's important to write legibly, and if you make a mistake, start over with a new form. USCIS does not accept forms that have been greyed out, highlighted, or corrected using correction fluid or tape.
Signing and Dating Your Forms
When completing your paper application, make sure to sign and date your forms properly in the spaces which require signatures. Some forms may require signatures or dates on several different pages so look closely for these signature boxes! USCIS will reject any form that is not signed or dated properly, and you'll be required to resubmit your application.
---
Assembling Your Application Package
How to Order Your Application Materials
When assembling your entire application package, USCIS recommends placing your application materials in the following order:
Payment method (check or money order or Form G-1450, Authorization for Credit Card Transactions)
Form being filed
Form supplements (if applicable)
Supporting documents
Paying Your Filing Fees
An important part of assembling your application package is providing a payment method for your government filing fees.
Be sure to calculate your exact filing fees (depending on which forms you're filing), since USCIS will reject your application for improper fees. You can use USCIS' fee calculator to ensure your filing fees are correct.
If filing by mail, you can pay your government fees either by check or money order, or by credit card.
Paying by Check:
Record the date you are completing the check in the U.S. format of month/day/year
Write "U.S. Department of Homeland Security" on the "Pay to the Order of" line. Do not abbreviate it as "USDHS" or "DHS"
Use numerals to indicate the exact dollar amount of the fee you are paying for the service you are requesting, such as "$535.00"
In words, spell out the exact dollar amount of the fee and write the "cents" part of the amount as a fraction over 100, such as "Five hundred thirty-five and 00/100"
Provide a brief description of the purpose of your payment, such as "I-130 application and biometric services fee." If the check does not include the applicant's name, include it on the memo line
Sign the check using your legal name in ink
Paying by Credit Card:
You can pay by credit card using Form G-1450, Authorization for Credit Card Transactions. Visit USCIS' "Pay With a Credit Card" page for more detailed information on how to complete Form G-1450.
Other Tips
All forms in your completed application package must be single-sided, standard 8½ x 11 pages.
Do not submit original documents in your application (unless instructed to do so) and instead provide legible photocopies of the original documents.
USCIS urges applicants not to use binders, heavy-duty staples, or folders.
USCIS recommends numbering and clearly labeling your supporting documents. Sticky tabs can also help organize your application materials.
---
Mailing Your Application
Where to Mail Your Application
The mailing address for your application depends on the type of application you are submitting and the location where you live. You can find the correct mailing address for your application by checking the filing instructions on USCIS' website or on the specific application form that you are using.
Alternatively, you can call the USCIS Contact Center at 1-800-375-5283 to obtain the correct mailing address for your application.
Addressing Your Package to USCIS
When addressing your package to USCIS, be sure to enter the complete address provided by USCIS, including the Attn: line.
USCIS accepts forms mailed through USPS, FedEx, DHL, or UPS.
USCIS recommends saving a copy of your payment, as well as any tracking information or number provided by the courier, so that you are able to verify your package has been delivered.
Immigrating to the U.S. can be complex, Boundless is here to help. Answer our 5-minute questionnaire to get started.
---
USCIS Paper Filing FAQs
Downloadable PDF versions of all immigration forms and petitions can be found on USCIS' official website. You can search for your specific visa forms on this page and print your own copies. If you'd like blank forms mailed to you instead, you can order forms by mail here.
After you mail your application to USCIS, it may take several weeks for the field office to receive your package and begin processing it. Once it's been received and USCIS confirms your application is complete and that you have submitted all required documents and fees, USCIS will send you a receipt notice to confirm that your application is now being processed. The receipt notice typically arrives several weeks after your filing date, and will include receipt numbers which you can use to track the progress of your case.
If you move after filing your application, you'll need to report USCIS and provide your new mailing address as soon as possible. Check out Boundless' guide on how to file an online change of address form.
Boundless can help you avoid common pitfalls in the immigration process with unlimited support from our team of immigration experts. Learn more.
---