---
Women and girls are more likely to immigrate to the United States through the family-based immigration system than men, according to a new report from the American Immigration Council.
The family-based system allows family members, whether citizens or permanent residents of the United States, to sponsor certain family members for a green card, allowing them to lawfully enter and live in the country. The majority of people who relocate permanently to the United States come through this system rather than for employment or special basis such as refugee relocation or asylum.
The new study, based on data from the United States Census Bureau, found that in 2018, more than 392,000 women obtained legal permanent resident status through the family-based program, either as an immediate family member or through sponsorship from another family member, compared to just over 303,000 men. By contrast, more men were granted legal permanent resident status through employment.
For the same year, a total of 23.2 million foreign-born women lived in the United States. These women accounted for more than half of the total foreign-born population that year — 51.8% — a slightly higher percentage of women than in the native-born population, of which women comprise 50.6%. Over half of these women were naturalized citizens.
Country of origin
Nearly 40% of foreign-born women in the United States come from one of four countries — Mexico, India, China, and the Philippines. Mexico accounts for slightly more than 23% of the foreign-born population alone, while India, China, and the Philippines account for a little more than 15% combined. Meanwhile, 44% of foreign-born women are from countries who contribute less than 1% to the total number and the remaining one-fifth comes from Vietnam, El Salvador, Cuba, Dominican Republic, South Korea, and Columbia.
More women than men became naturalized citizens in 2018 as well, with women from Vietnam and Philippines having the highest nationalization rate. For nine out of ten of the countries of origin, a higher percent of female immigrants were more likely to be naturalized U.S. citizens than male immigrants.
Occupation
Nearly a third of foreign-born women aged 25 or older have a bachelor's degree or higher. According to the report, this is almost equal to women born in the United States, of whom 36.6 percent have at least a college degree.
Yet employment does not follow the same trajectory. The majority of native-born women (more than 40%) are employed in a catch-all category of "Management, Business, Science and Arts Organizations (management)" while only 35% of foreign-born women work in this category. Native-born women also have more jobs in "Sales and Office Occupations" than foreign-born women, at a 10-point difference, going from roughly 30% to 20%. Occupations where foreign-born women hold a greater share of the jobs than native-born women are "Service Occupations" and "Production, Transportation, and Material Moving Occupations."
Looking at jobs by nationality, two-thirds of women from India who hold resident status in the United States worked in management, compared to two-fifths of native-born female workers. More than half of women who came from El Salvador work in the service industry.
Earnings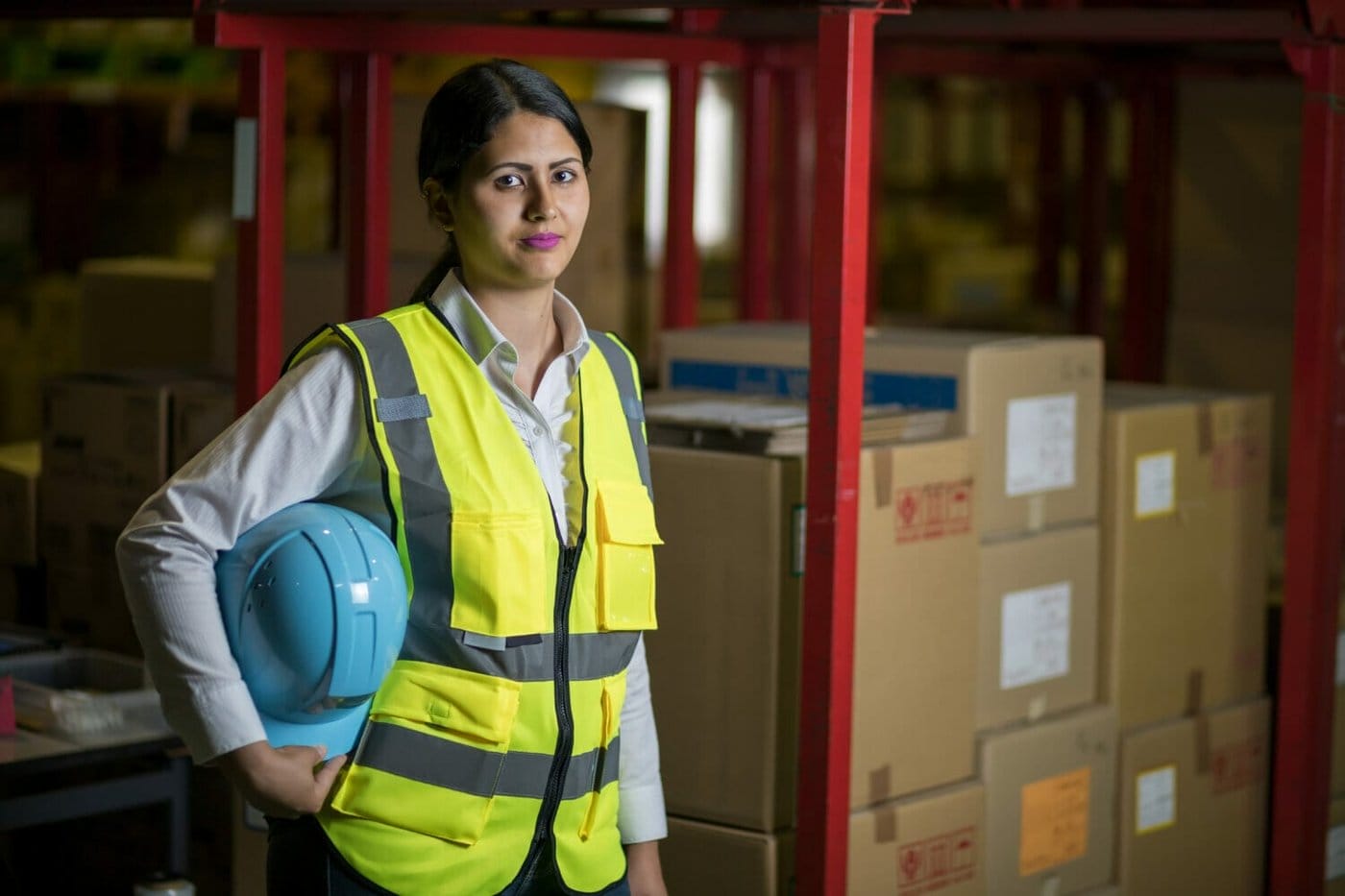 The earnings of immigrant women in the workforce were significantly lower than that of native-born women: Immigrant women had a median annual income of $27,600 compared to native-born women, who had a median annual income of $32, 300. Immigrant men and native men out-earned both groups.
related information
How Immigration Can Rebalance American's Aging Population
Immigrant Voters and the 2020 Election
---
Boundless — for people who want the expertise
of an immigration lawyer, not the price tag.